Luxurious Hotels To Open In Dubai 2021
Publish date:

Tuesday، 01 June 2021
Related articles
Dubai is known for its luxurious lifestyle, skyscrapers, and futurtisc approach. The city's hospitality sector is always changing which is why new properties are set to open in Dubai this year. Among them are luxury hotels, complete with a range of exciting dining concepts, lavish pool facilities, and incredible citywide views.
The Palm Jumeirah St Regis will be a 289-room hotel – with the rooms spanning the first 18 floors of The Palm Tower, while the upper floors of the building will be made up of 504 luxury apartments. It is set to open in May 2021. AURA Skypool will also open as part of a three-floor luxe dining and entertainment destination atop Palm Tower. One floor above on level 51 the famed SushiSamba restaurant will open, serving up a mix of Japanese, Brazilian and Peruvian cuisine; while the 52nd floor already plays host to the Palm Tower's much-awaited viewing deck, aptly called The View.
Hilton Dubai Palm Jumeirah
The Hilton is said to open in September, 2021. It will have a stunning ocean-view rooms, the hotel's exciting selling point is the food and beverage offering. Many of the city's popular haunts will be setting up shop in the new property. You'll find a brand-new Trader Vic's (and Trader Vic's Beach Bar), a new concept by McGettigan's, CLAW BBQ, Jones the Grocer and Barfly.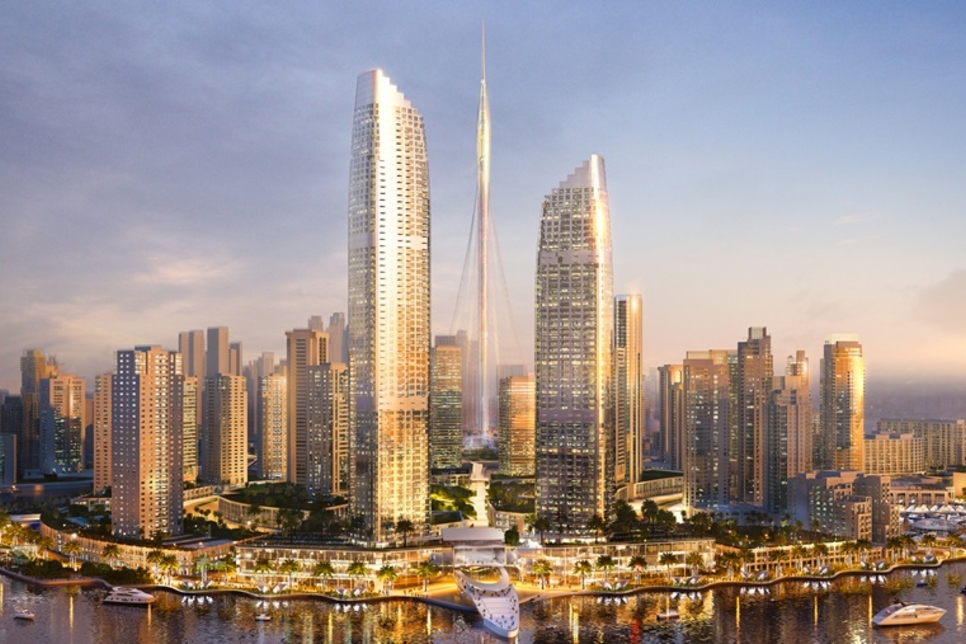 It will open in December,2021 and will be a two-tower hotel and serviced apartment property in Dubai Creek Harbour. The first tower will have 66 storeys while the second will be 55 floors, with 14 floors reserved for hotel guests, offering a total of 202 rooms. The development will be close to the Dubai Creek Tower which, once complete in 2021, will be the tallest structure in the world.
These luxurious new hotels will be a new staycation destination, so keep an eye on that and on any upcoming offers in the future!
Image Source: Visit Dubai