Why We Think UAE's Favourite Fruit Is Mango!
Publish date:

Tuesday، 01 June 2021
Related articles
Hydration, hydration, hydration! We can't stress how important it is during the summer. A lot of fruits can help with staying hydrated and the UAE is a big fan of this one in particular. Mango! To be specific Pakistani mangoes are known for their distinct sweet taste and they are only available in the summer.
Even though supermarkets sell mangoes throughout the year, the ones available during summer are the most delicious. As of recently, a Pakistani flight filled with mangoes headed to the UAE.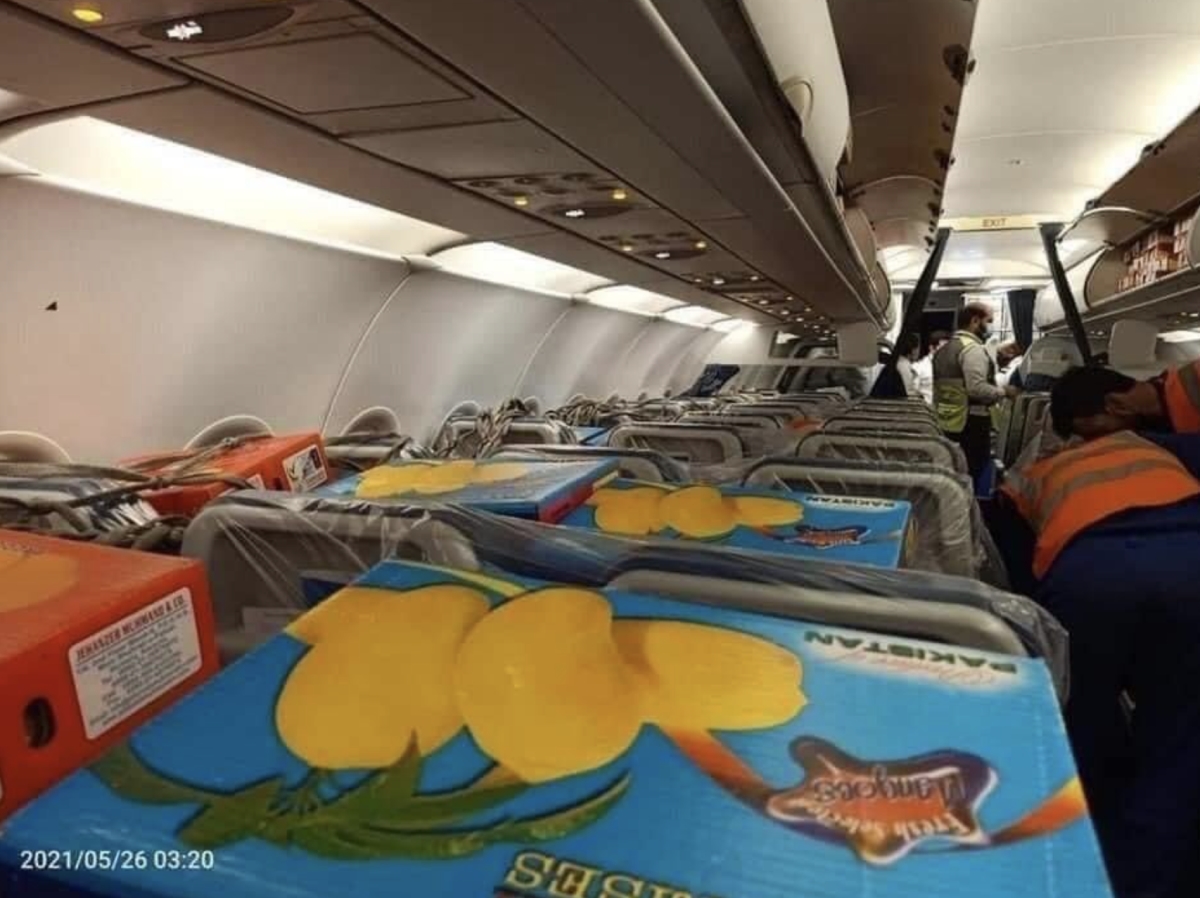 It does not just stop there, a Pakistani supermarket has been delivering Mangoes in a Lamborghini. Mangoes are now available in the UAE and have attracted buyers across the supermarkets in Dubai and Sharjah.
In case you are curious as of why is UAE obsessed with mangoes, it is no doubt for the rich health benefits a mango offers.
It helps in fighting cancer.
Mangoes contain antioxidants such as quercetin, fisetin, isoquercitrin, astragalin, gallic acid and methyl gallate. All these properties protect our body against breast cancer, colon cancer, prostate cancer and leukaemia.
Another benefit of eating mango is that it cleanses your skin from deep inside your body.
As mangoes are enriched with tartaric and malic acid and contain traces of citric acid, it helps in maintaining the alkali reserve of our body.
This summer fruit also helps in preventing heat stroke. Eating it cools you down instantly and hence refreshes you. Add this 'super fruit' in summer and stay cool.
Strengthens your immune system
Mangoes also contain vitamin C, A and other different kinds of carotenoids. All these essential nutrients are beneficial for your immune system keeping it strong and healthy.
There are many more benefits to the mango fruit, which now makes sense as to why the UAE adore mangoes and cherish them.
Image Source: Unsplash, Facebook, Twitter