The Most Delicious Eid Sweets Around The World
Publish date:

Sunday، 09 May 2021

Last update:

Thursday، 13 May 2021
Related articles
Eid Al Fitr is coming up and while Muslims around the world celebrate with different traditions, one common thing is that sweets are provided to welcome Eid Al Fitr. In light of that here are the different Eid sweets around the world, whether you live there or are visiting someone who is from there for a Eid Visit.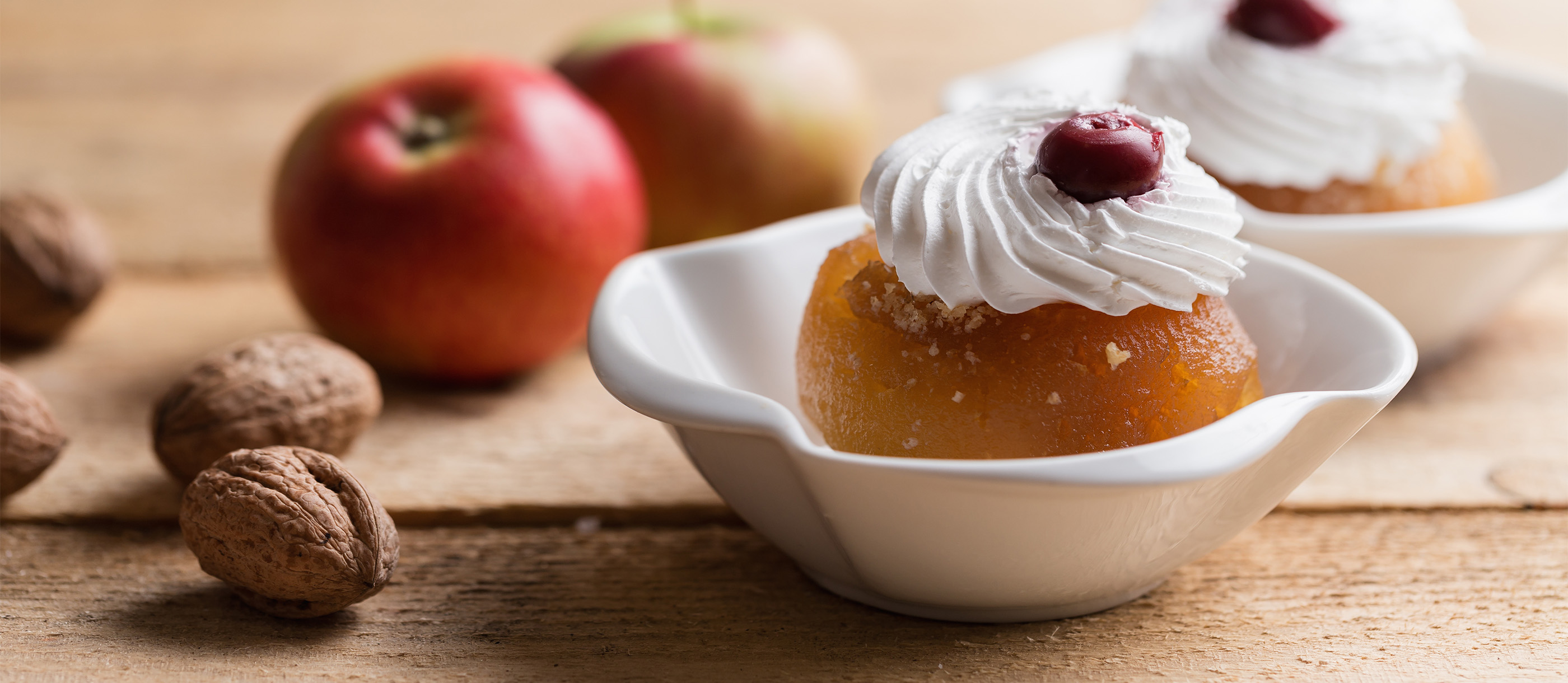 Bosnians serve tufahije which is poached apples stuffed with walnuts and topped with whipped cream, it is very popular in Bosnia and Herzegovina, Serbia, North Macedonia and Croatia.
Ma'amoul is a filled butter cookie made with semolina flour. The filling can be made with dried fruits like figs or dates or nuts such as pistachios or walnuts and occasionally almonds. It is prominent and well known in the middle east.
It is a popular Indonesian cake that is characterized by its 10-20 thin layers of rich, moist, and buttery cakes flavored with spices and sometimes studded with flattened prunes. Time-consuming to make but every layer is worth it! It is also known as Spekkoek or Spekuk in Indonesia.
Cambaabur is a Somali Eid Bread, it is prepared with different ingredients, then fried on a skillet, sprinkled with sugar on top then served with yogurt. It is enjoyed as a breakfast item, mostly during Eid.
Asida is a dish with origins from medieval al-Andalus, made of a cooked wheat flour lump of dough, sometimes with added butter or honey. Similar in texture to gruel, it is eaten in many North African and Middle Eastern countries. Libyan's love serving and eating Aseeda during Eid.
Turkish delight or lokum is a family of confections based on a gel of starch and sugar. Premium varieties consist largely of chopped dates, pistachios, hazelnuts or walnuts bound by the gel; traditional varieties are often flavored with rosewater, mastic, bergamot orange, or lemon.
Knafeh is a traditional Middle Eastern dessert made with shredded filo pastry, or alternatively fine semolina dough, soaked in sweet, sugar-based syrup, and typically layered with cheese, or with other ingredients such as clotted cream or nuts, depending on the region.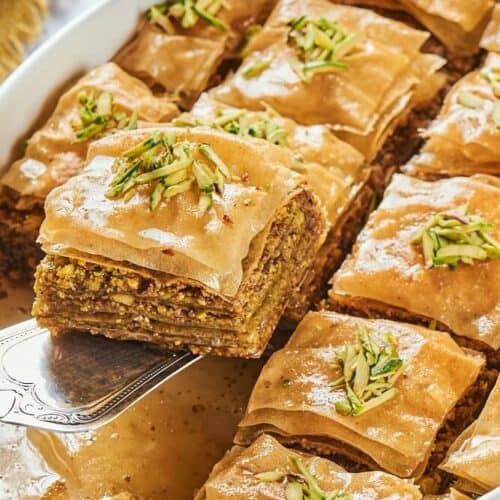 Baklava is a layered pastry dessert made of filo pastry, filled with chopped nuts, and sweetened with syrup or honey. It was one of the most popular sweet pastries of Ottoman cuisine.
Image Source: VistaBuzz