Women Led Businesses in The UAE
Publish date:

Thursday، 27 May 2021
Related articles
As we are living in an era of equality, women have proven themselves overtime through many domains, specially in business.
In light of that lets look at the top women led companies to check out and support in UAE.
Inspired by successful and independent women who are hardworking and not afraid to take risks, Ella Stapleton set up ALL'E Fashion Boutique with the aim of making trendy, yet affordable fashion available in the region. "The UAE is full of opportunities for both men and woman, and the UAE shows great initiative in promoting the future of female leaders."
Driven by a passion for clean living, Beauty Binge's CEO (that's Conscious Executive Officer, mind you) Minal Siyal founded Beauty Binge after she realised the region needed a single platform for affordable and accessible cruelty-free, organic and vegan products. "To all the budding entrepreneurs out there: listen to all advice but ultimately equip yourself to make the right decision for your goals. The less you rely on others for advice and decisions, the more the failures, successes, and the journey will feel like yours. Keep moving forward with enough confidence to tackle the challenges efficiently and effectively. Tap into the right resources and avenues, be it incubators or other digital platforms that are readily available to foster your aspiration. Believe in your idea; as long as you understand your target audience and you can organically immerse yourself in your journey – success isn't far behind."
​​​​​​​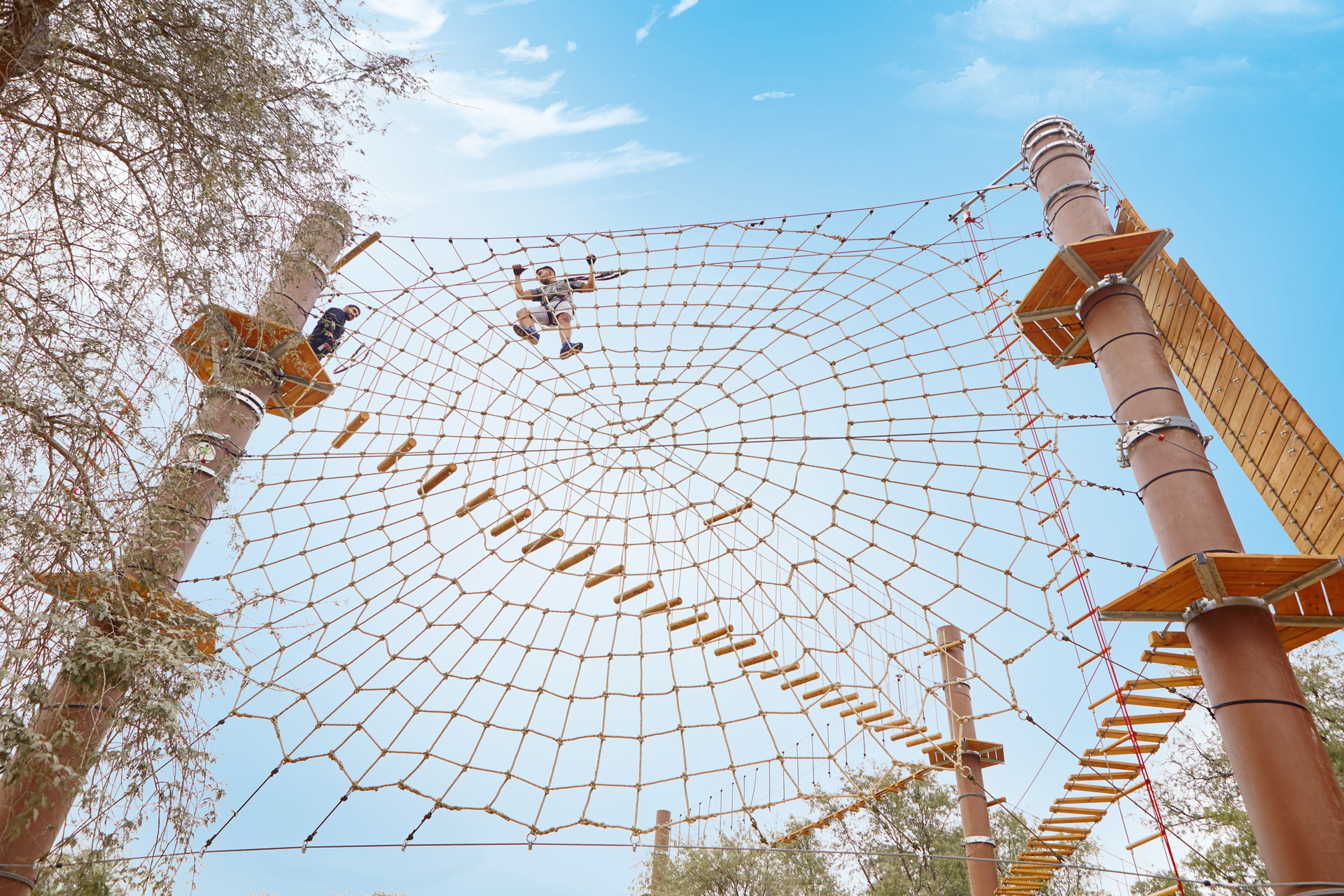 Set amid Mushrif Park's natural ghaf tree forest, this 35,000 sq m adventure playground offers intrepid visitors around 80 activities, including rope walks, log balancing, ladders and zip lines, the largest of which is a toe-tingling 160m long and 10m high. When talking about setting up a business in Dubai, Managing Director of Aventura Parks, Lina Malas says: "There is no discrimination against women and they are treated with respect and care – in fact, women are encouraged by the leadership of Dubai to open and lead businesses. I made the entrepreneurial move because I wanted to create something bigger than myself that has a positive and meaningful impact on individuals and our community. Our vision was to develop an idea that didn't exist here in Dubai that brings people closer to nature, allows visitors of all ages to live their adventure, and allows individuals, teams and leaders to learn more about themselves and each other."
There are many other women led business in the UAE, it is great seeing UAE supporting women!